---
| | |
| --- | --- |
| Reading and Learning from God's Word | |
God reveals Himself to us through the Bible. Getting to know and understand God through Scripture is a life-long journey.
We at Redeemer Presbyterian Church place a high importance on this journey and understand that, as in most journeys, the way is made easier by traveling together.
We currently have two active Bible Study groups, as detailed below.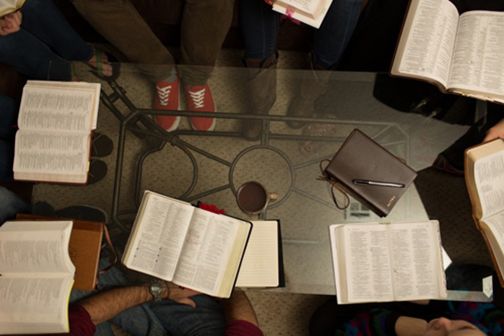 Bible Reader's Study Group
The Thursday morning Bible Readers meets at 10:00 a.m. on Thursday mornings, completing our study at noon. We welcome anyone who would like to join us.
Please contact Laurie LeSuer, in person or by phone, if you're interested, or to find out exactly where we are in the readings. Or, click here to send Laurie an email.
Note: Clicking on this link will launch your computer's default email application. However, if you normally connect to your emailbox over the web by webmail—such as AOL or gmail—and do not use a dedicated email application on your computer, you will need to launch your webmail and send your email to "BibleReaders@rpcerie.org"
Evening Bible Study Group
The Evening Bible Study Group meets weekly on Wednesday evenings at 7:00 p.m. at the home of Jamie and Marykay Stahl. Our current topic for Bible study and discussion is "Prayer."
If you are interested in joining us, or for more information, please contact Judy Bloeser by phone or text message at 814-441-9893. Or, you may reach Judy by sending an email to BibleStudy@rpcerie.org.
Note: Clicking on this link will launch your computer's default email application. However, if you normally connect to your emailbox over the web by webmail—such as AOL or gmail—and do not use a dedicated email application on your computer, you will need to launch your webmail and send your email to "BibleStudy@rpcerie.org"